A strong jawline can be the most noticeable feature of a person's appearance. Jaw fillers are cosmetic injections that revolumize and restore the jaw and chin non-surgically. If we're looking for a slimmer and more structured face, jaw and chin filler treatment can be the perfect solution.
Jaw augmentation injections are a fast, non-surgical way to enhance the look of our jawline. We may want to consider this treatment if our jaw line is asymmetrical, it lacks definition or it's beginning to sag with ageing or weight loss.
This treatment is suitable for those who have began to notice signs of ageing in their face, or those who have concerns about the appearance and shape of their jawline. Jaw filler injections are popular among clients searching for a minimally invasive way to change the contours of the jaw area. Due to ageing our jawline weakens and this is caused by volume loss which is a direct result of decrease in muscle and bone mass. A hyaluronic acid filler can smooth out the 'weak links' with extra volume and give us a strong set of contours again.
A dermal filler jaw reduction is safe, as long as the procedure is done by an experienced professional. The cost of jaw enhancement filler depends on various factors such as the amount and type of filler injected. However, each syringe of jaw filler contains 1 ml of the substance and its starting price is £350. Some clients achieve their desired results with a single syringe (1ml) while others require additional fillers.
Jaw fillers come in a few different variations; permanent, semi-permanent and non-permanent. The most common type is the non-permanent one because its effects are temporary, it can give our chin more definition, and it can also be easily reversed, while permanent filler can only be removed surgically. A hyaluronic acid filler such as Juvederm or Restylane hydrates the dry, cracked skin. It adds extra volume to the jaw and makes it more aesthetically appealing.
Hyaluronic acid takes around 2 weeks to become fixed into the surrounding tissue. The gel requires a few days to settle. In the first week, the hyaluronic acid may shift and look a little irregular. During the check-up it can be corrected if necessary. The hyaluronic acid will gradually break down after 1 to 1.5 years. The results of jaw augmentation treatments usually last between 6 months to 2 years. Gradually, our body absorbs the injected dermal filler gel, and the jaw returns to its pre-treatment appearance.
Advantages:  Jaw enhancement with dermal filler injections will give us a more youthful appearance by filling in the volume loss in our skin. It increases the definition of the jaw by smoothing its contours. Jaw enhancement can also decrease the appearance of jowls, or hanging folds of fat and skin sagging beneath the jawline. Injections of dermal filler can help plump loose skin sagging from the jaw line, making the area look younger and rejuvenated. Dermal fillers can improve the size and shape of our chin, it can lengthen our chin; it can create a more projected, stronger chin, it can also widen our chin. Additionally, it can make our chin more or less angular according to the clients' requirements. For those who have an asymmetrical chin, jaw fillers can make it symmetrical.
Before the procedure:  Most of the clinics offer a free consultation prior to the treatment to discuss your wishes and expectations. Also, we will be asked about our medical history, previous treatments, and use of medications to determine a possible treatment plan with minimal risks.
It is important to know your budget. Many times, it can take several syringes of filler to get the correction we're hoping for and it can get expensive. However, it's okay to start with a small amount of the filler, then you can always get more as finances allow. Therefore we must discuss our budget with the practitioner, because they can help us get the most from our investment.
We must avoid blood-thinning medication and drinks. Anytime we have an injection, bruising is a possibility. We should avoid blood thinners such as, aspirin and red wine two weeks prior to our injections to minimize bruising.
We must arrive with clean, product free skin, so we should shower before the appointment and arrive without makeup.
It is important that we have a good meal before the injection or else we may feel weak or faint with the injections. So having a regular lunch or breakfast before the appointment is necessary.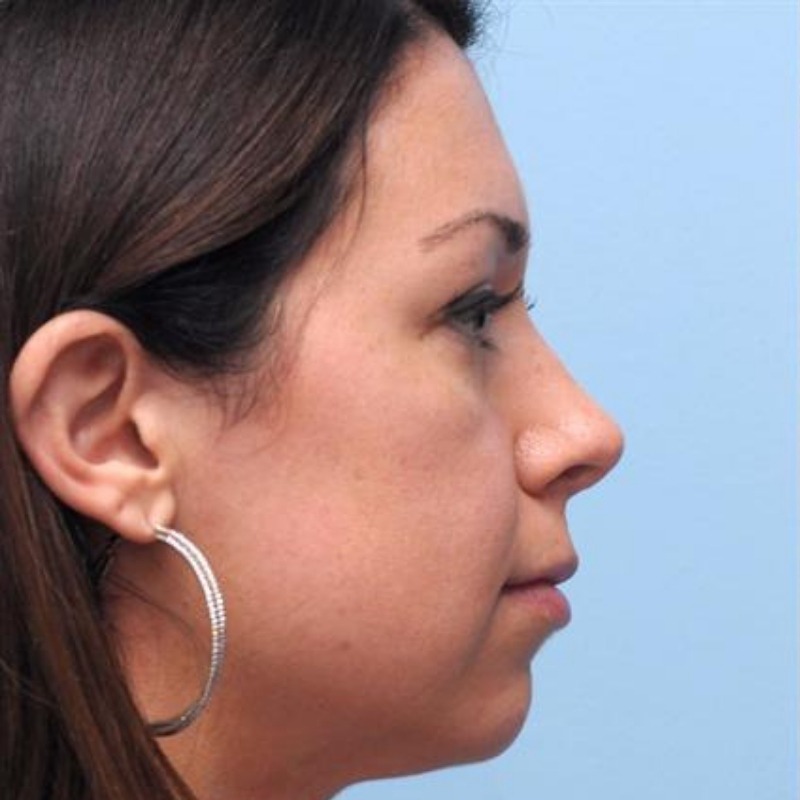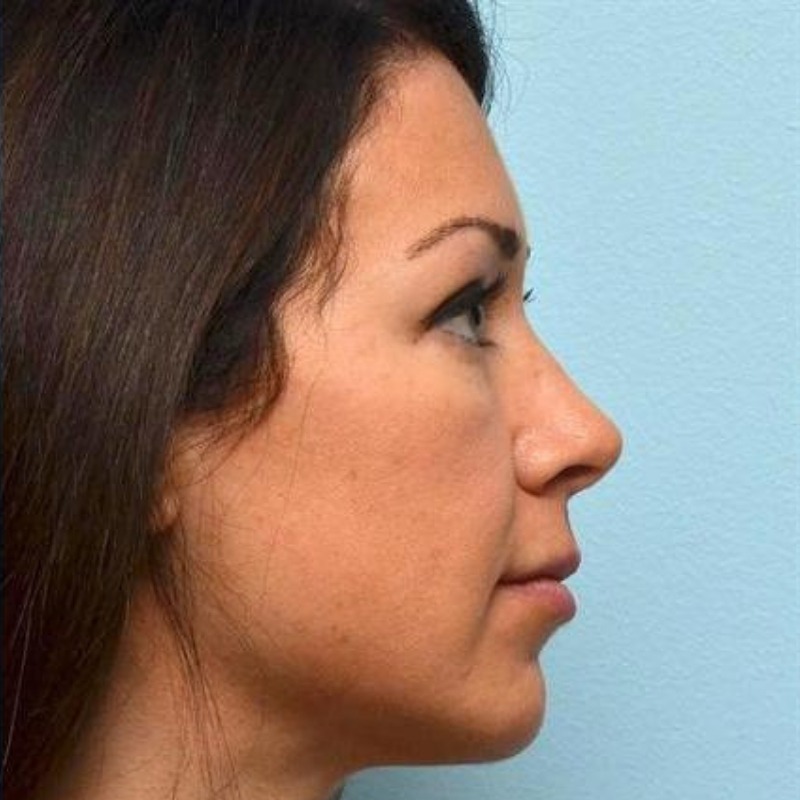 Jaw enhancement with dermal fillers has a lower risk of complications compared to invasive surgical techniques. Generally, mild swelling and redness around the jawline is normal with a filler injection.  This is usually minimal and should subside within a few days. In addition to this, there are some potential risks, including infection and bleeding. Also, the injected material can cause lumps underneath the skin. Often, these lumps can be massaged to redistribute. In other cases, the body will slowly reabsorb it, and the bumps will smooth out.
 We can reverse the effects of a filler, if we don't like the results. There are products available that dissolve the filler and remove the correction that was made. The minimum age limit for getting a jaw augmentation treatment is 18 years. We will have no scars from the treatment.
During the procedure:  First, a tropical anesthetic is applied to make the treatment almost painless. Then small volumes of dermal filler gel are injected using needles or cannula to deliver the gel down on the bone at different places along the jawline. The advantage of using a cannula is the reduction in risk of perforating a blood vessel and causing bruising or more severe complications such as intravascular injection of filler.
But because the chin is a fibrous and a muscular area, a needle will pass through the area quite easily. In many cases, a combination of needle and cannulas are used.  This process changes the contours of the area by filling in the skin from inside out. Depending on the amount of the sagging of the jawline. We can be given a local filler or a liquid facelift, both the treatments is non-invasive and painless and will give us a fresh and youthful look. The entire procedure can take about 30 minutes to 1 hour. However, the exact duration of the procedure depends on the size and complexity of the treatment. There is no recovery time and as a result we can immediately see the results.
After the Procedure:  Post-treatment, the clients are free to leave immediately and return to their normal daily activities. Also no bandages are required. Immediately after the treatment, we will experience a numb feeling. In more exceptional cases, there may be bruising after the treatment. If we are an exception to the rule, then we should avoid sunlight to prevent pigmentation.
Precautions:  Clients should avoid touching or rubbing their jaw for several days, and sleep with their head and neck up right.
After-care: Clients are advised to go for a follow up appointment 2 weeks after the procedure, so that the practitioner can check how you are doing and find out if you need any touch-ups.
Final word/ Summary/ Conclusion:  Jaw enhancement can achieve a delicate yet noticeable change in the contours of the jaw area. The result is a jawline that looks more noticeable and well defined. As a result it can make us look younger and feel more beautiful.
Bellisimos Aesthetics
Average rating:
0 reviews